Which one are you?
Embark on a transformative journey with our online course designed to cater to the unique needs of diverse learners.
UPSKILL
Elevate your career prospects
Boost your resume with valuable marketing and design skills. Our course helps you stand out in job applications, securing positions in the competitive marketing and design industry.
BE YOUR OWN BOSS
Unleash your freelance potential
Seeking freedom and flexibility in your career? Our course teaches website services and successful freelancing, paving the way to financial independence.
DIY and SAVE
Empower your business with web skills
Save capital by learning to build your website. Gain the knowledge and confidence to grow your business with a powerful online presence. Invest in your future success today.
Whether you're an aspiring marketer, a freelancer in the making, or an enterprising DIY business owner, we have you covered. Discover how our course can elevate your career prospects, unleash your freelance potential, or empower your business with essential web skills.
View Pricing Details
COURSE ROADMAP
We teach a start to finish system that will allow you to design, build, and maintain a professional and mobile responsive website.
A course that pays for itself
This course isn't your average run-of-the-mill tutorial; it's a golden ticket to mastering the art of "do-it-right-the-first-time" sustainable website creation and joining a dynamic community that's constantly growing and evolving.
Imagine having a roadmap that not only guides you through crafting stunning, impactful websites but also connects you to a vibrant network of learners and experts. That's exactly what you get when you sign up — lifetime access to invaluable knowledge and a supportive community that stays on the cutting edge of technology and trends.
Think of this as an investment in your digital toolbox, a move that sets you up for long-term success. Whether you're looking to upskill, kickstart a freelance adventure, or DIY your business website, we've got your back. The Wodobo community is your new back-up team, ready to answer questions, provide guidance, and connect you with fellow trailblazers. So, take the leap today; invest in your future, and start the journey to turn your skills into assets that pay off for years to come. Welcome to the cool side of learning, where success is just a click away!
Questions before you buy?
Read FAQs
Contact Us
*Just a quick heads up: the cost of the course gives you lifetime access to the training modules and the Wodobo community. However, it does not cover any extra tools and services we might recommend along the way. These are key for putting your new skills into action and do come with their own costs. We want to keep you in the loop, so you know exactly what to expect and can plan accordingly. Thanks for choosing us for your learning journey!
What people are saying...
Tess W.

Marketing Professional

"Building a website seemed like a daunting task, but with the hands on approach Wodobo takes, and the focus on the entire process from domain selection to design tactics, it couldn't have been easier. I've built 3 websites since then and each one has been better than the next. Highly recommend."
Mike M.

Entrepreneur

"The foundation I built in Wodobo continues to pay dividends in my business. I keep finding new ways to put Wodobo skills into action. I've saved money by knowing how to get things done the right way and I've made money with gorgeous websites that get shining feedback from customers and clients. Wodobo is an investment I can recommend without any hesitation."
Alex T.

College Student

"I never realized how many doors would be opened by knowing how to create a great website. Thanks to Wodobo, I have learned how to create and manage a beautiful WordPress site that has helped my business stand out from the rest in my field. This is one of the most valuable skills I have learned to help my business grow."
April H.

Entrepreneur

"Once the vision of my business was clear, I needed a website that would be able to convey my powerful message. I knew, that I would need to create the website myself, because I couldn't afford to hire a professional designer. With what I learned with Wodobo, I was able to publish my website within a week. To this day people ask me who designed my website and I'm proud to say: 'It was me.'"
Mikell J.

Business Owner

"Wodobo taught me everything I needed to know to build a fully functioning e-commerce website for my business. The curriculum was easy to understand and can help anyone learn to build a site to meet their needs."
FAQs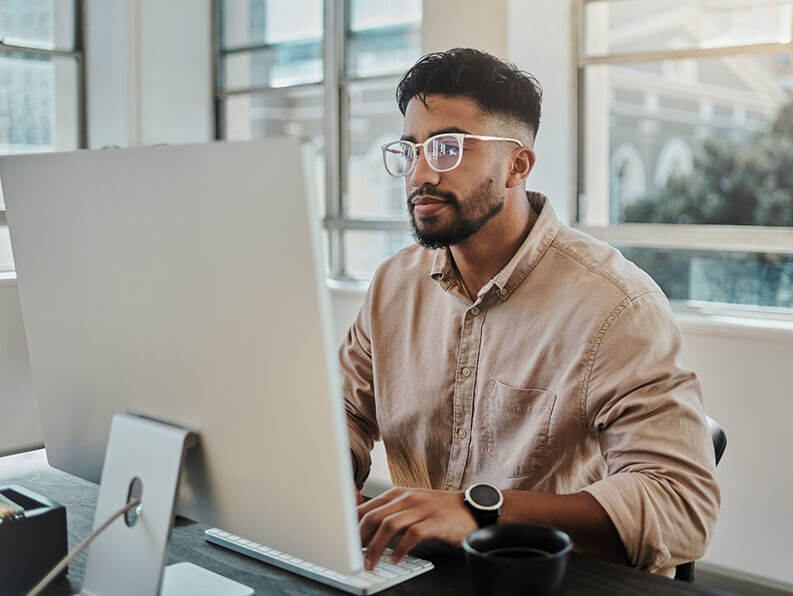 Want a site created for you?
Don't sweat it, get in touch with us and we would love to chat!
Contact Us